How to register BSNL GTI (Group Term Insurance Policy) in LIC Login and where to check the complete details of the policy and Group Term Insurance subscription deducted in BSNL employee salary…
All of us very well known about LIC Group Term Insurance Policy for 50 Lakhs offered to BSNL employees at a very low cost premium amount, and upto now many of the employees don't know about their subscribed LIC term policy details which is available at LIC India Login.
This new registration for BSNL Group Term Insurance policy of LIC not linked with any other regular investment policies, so every employee must create own user ID for each policy, if having already any pension or Group policy account in LIC India login, you can add the new BSNL GTI policy to the same account, if not means, you must register and check the term insurance policy details in the portal as a new user.
The fund manager M/s LIC of India has provided web base utility for EServices to the members of BSNL Superannuation Pension Scheme, to avail the said online facility, employees of BSNL can use the allotted LIC ID or Policy number in the BSNL PaySlip.
Here we are providing the complete steps from registration at LIC India login, and how to check the Group Term Insurance subscribed details when login into the LIC Web Portal, Let us check the step by step process.
How to Register BSNL Group Term Insurance Policy in LIC Login
Login to https://www.licindia.in
Go to the Link in the extreme left tab "Online Services"
Click "Pension and Group Scheme"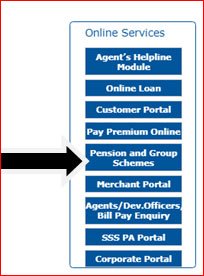 Click on the link "Click here for Enrolment"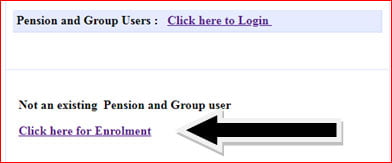 Enter BSNL GTI Master Policy No. 103004833 (Customer code is 1112015) and click in the Check Box of Members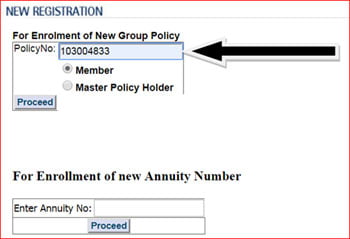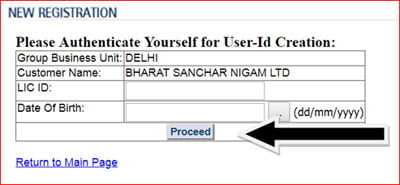 Create User ID and Password of your own choice and Submit.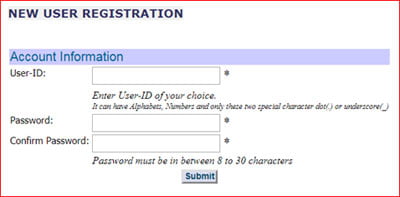 Immediately your LIC Login user id has been created and allow you to login with new user ID and password credentials
How to Check BSNL GTI Policy at LIC India Login
Login to LIC India login portal with your new registered user ID and password using "Pension and Group Schemes"
Click on the Group Scheme Details, refer the arrow given below.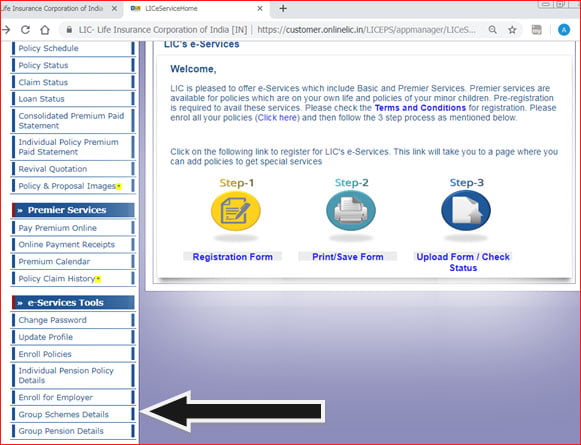 Your BSNL Group Term Insurance Policy number will appear in the center indicated with arrow.
Click on the BSNL GTI Policy Number to show the further details which may be seen by Clicking on the highlighted Policy Number, then immediately the LIC Login page will shown the subscribed complete details of LIC GTI Policy on the same screen.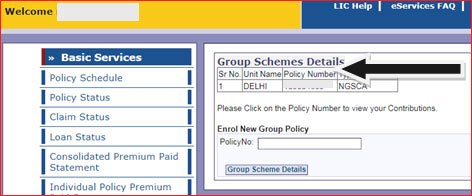 What to do if LIC is not displayed in April Pay Slip of BSNL executive employee
All the LIC allotted policy numbers has been displayed in BSNL executive employee Pay Slip for the month of April 2023, If not displayed will be updated as soon as provided by LIC of India.
Facilities of Web based LIC Login to BSNL employees
All users or BSNL employees who registered for Group Term Insurance allowed to view the details of
Monthly Contribution
Balance Till Date
Other EServices
BSNL GTI Grievance
Any employee of Bharat Sanchar Nigam Limited registered under LIC Group Term Insurance (GTI) scheme can send any grievance relating to the amount of contribution in the account of member by Grievance Redressal route of HCM module.
If any technical issues facing with LIC web base utility, the call center services of LIC India may be availed at any time like a normal LIC customer.
Now, you may very clear about the illustrated step by step process of BSNL GTI policy number registration in LIC India login to check the complete term insurance details and to download the premium paid receipts.