What are the new rules for BSNL GPF final withdrawal or Part withdrawn regarding to purchase of flat, plot, medical, education, and the service required for an employee to withdraw GPF amount upto 90% and 75%, also existing options to apply GPF withdrawn amount in online BSNL ERP…
BSNL GPF withdrawn Rules
A BSNL employee who has successfully completed 15 years of service or within ten years before the date of superannuation which is earlier can withdrawn the GPF amount up to 75% of the deposited amount for the following.
Education: Cost of higher education (including travel expenses of the subscriber or the child of the subscriber in respect of
Education outside India for academic, technical, professional or vocational course beyond high school
Education in India for any medical, Engineering or other technical or specialized course beyond high school stage.
Obligatory expenses such as betrothal or marriage of the GPF employee or his children and any other female relation dependent on him.
Expenses in connection with illness (including travel expenses if any) of the subscriber and members of his family or any person actually dependent on him.
To purchase consumer durables such as TV, VCR, VCP, Washing Machines, Computers, Laptop and etc…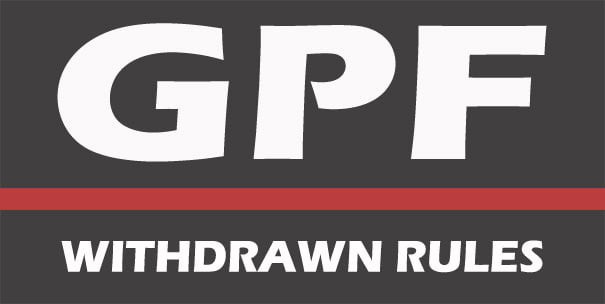 BSNL GPF Final Withdrawal Rules for 90% amount
An employee must follow the BSNL final withdrawal rules for withdrawal on GPF amount up to 90% of available balance at any time for the following
To purchase new building or acquiring a suitable house or ready to built flat including the cost of site.
Repaying an outstanding amount of loan expressely taken for building or acquiring a house or ready.
To purchase a house site for building construction or repayment of loan expressly taken for the purpose.
Reconstruction, making additions and alterations to already owned house or flat.
Renovating, additions/alterations or upkeep of an ancestral house at a place other than the place of duty.
Constructing a house on a site purchased with BSNL GPF final withdrawal.
Other Rules for BSNL GPF Withdrawn amount
A BSNL employee who have completed 28 years of service or less than three years of service before retirement is eligible to withdraw for extensive repairs / overhauling of employees motor car as per the new GPF withdrawal rules BSNL.
If the employee completed 15 years of service can withdraw for purchase of CAR ( max of Rs. 1,10,000) & MOTOR CYCLE or SCOOTER, where the Government servant's basic pay should be Rs. 10500 or more for Motor Car and Rs. 4600 or more for Motor Cycle / Scooter.
GPF withdrawal forms
There are various forms to apply for GPF withdrawal amount according to various conditions as above and find the various forms available to download, but for a BSNL employee there is no need of forms to apply, because an official can apply online at ERP login at erp.eportal.bsnl.co.in in fulfilling the above conditions. So, let's check about how to apply BSNL GPF withdrawal online also.
How many times GPF withdrawal can be taken in a year
BSNL employees or the Government servants who are members of CGEGIS can withdraw once in a financial year towards subscription paid for Group Insurance Scheme.
After completion of 15 years of service, a BSNL employee can withdraw GPF amount every month also as per requirement with the existing conditions and the eligible amount shown in the ERP BSNL eportal.
The final GPF withdrawal in the career (only once) of a BSNL employee can be made upto 90% of the balance of credit which is admissable with in 12 months before retirement on superannuation without assigning any reason.