Citizens of Bihar state can now login to ePDS Bihar to check the Ration card details and print RC in online, also find about to generate new ration card online…
If you are from Bihar state then you might know about ePDS which is a recently started initiative of the Bihar Government to tackle the need of food distribution throughout the state properly to each of its citizens.
In order to realize the same dream, the ePDS online portal has been launched by the food and consumer protection department, the Government of Bihar which is responsible for enabling all citizens with proper care for food, shelter and any needs that qualify for a better living standard.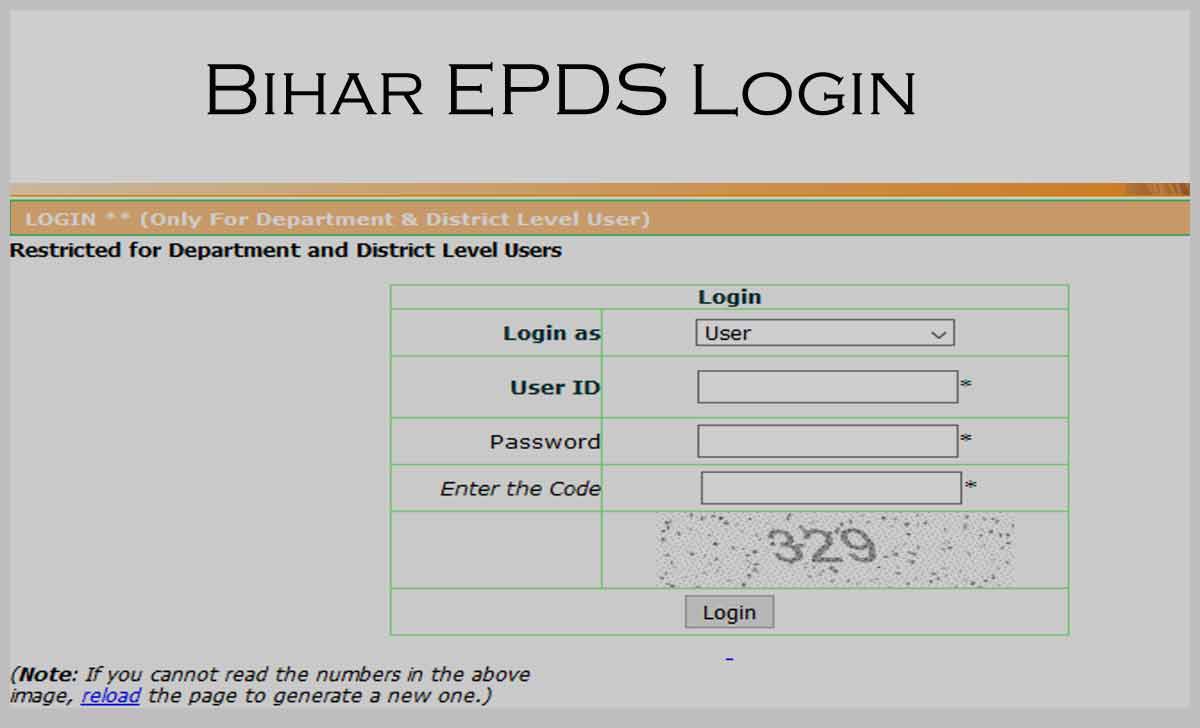 In this article, 99hrms will learn more about the ePDS platform, what it actually stands and how its launch has been helpful to citizens like you, and at the end, we will discuss how you can check the ePDS ration card for Bihar application status, and lastly, we will show you how to search for your ration card as well.
What is ePDS Bihar
ePDS stands for the Electronic Public Distribution System and the highover view of this online ration card portal for Bihar is to provide all the citizen rations cards by their respective number located in each district.
As we all know that the government of each state provides a ration card to a citizen or family which creates a distinction upon their economic status upon whose evaluation by the government they will be provided and be able to receive ration at a subsidized rate compared to others.
So, before the launch of this portal every ration cardholder had to apply for their ration card offline and had to check their application status offline only.
This obviously is a time taking process to which in order to ensure the proper digitization has been enabled, the ePDS was launched, and some of the essential features on how this platform will enable normal citizens to get access to their ration card is.
They will be able to apply for ration card from online
They can also check their ration card status from online
They can download their respective ration card as well
What is Bihar ePDS Ration Card Eligibility?
Bihar government and ePDS issues 4 types of ration cards depending on the economic status of the citizen and you need to meet the requirements to be eligible for each which are listed below, and during your application process, the proof and the documents that are submitted for verification are essential as they will put you into the respective ration card eligibility bracket upon verification.
| Type of Ration Card | Eligibility |
| --- | --- |
| Annapurna Ration card | Any citizen who is an aged pensioner of Bihar |
| AAY Ration cards | Any family which is below the poverty line |
| APL Ration Cards | Any family who earns around Rupees 24,000 per annum – is eligible for this blue card |
| BPL Ration cards | Any family whose annual income is less than Rupees 24,000 per annum – is eligible for this red card |
How to check ePDS Bihar Ration Card Application Status?
If you have applied for your ration card online then you should be able to check your application status at least after a week or so using your details, and through this, you will get to know if your application is in progress and what is the status through the below steps.
Open the ePDS Bihar official website from here http://epds.bihar.gov.in/
Then click on the RC-Print option from the left sidebar and this will redirect you to a new page
On this new page, from the top menu bar click on "Application Status" and then fill the details asked
Next, simply click on the show button and your application status will be shown.
How to Search for ePDS Bihar Ration Card?
If you have looked out for your ePDS Bihar ration card and the status shows to be approved then the next thing is to check if the details on the card are accurate before you download it, so, in order to search for the Bihar ration card do follow the below details.
Go to ePDS Bihar website from here http://epds.bihar.gov.in/ and then click on RC Details from the left sidebar
Then select either Rural or Urban, and select your district and enter your ration card number
Finally, click on the search button and your ration card will be shown